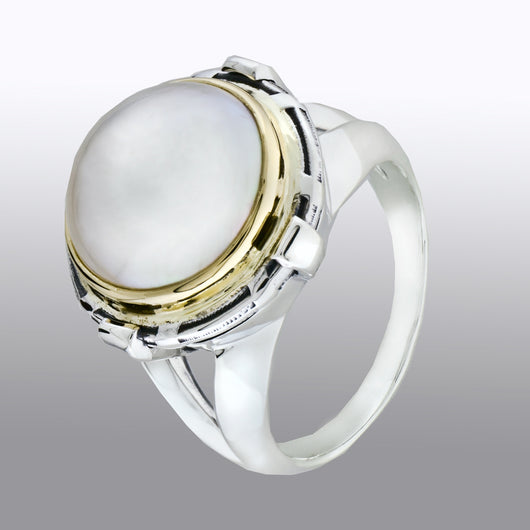 Farm Life Collection: Savannah River Collection Ring
Regular price $1,450.00 Sale
Exquisite Mabe Pearl Ring - Designer Collection of Custom Cast and Crafted Luxury Mabe Pearls Encased in 18K, Handset Gold and Sterling setting.
Each pearl is selected with the finest of care to give a superior presentation.
Call to place order, sized to your specifications. Allow 4-6 weeks for delivery as the pieces are made one at a time!
Made in the USA, using Globally sourced Mabe Pearls